Grow your business with the virtual CMO programme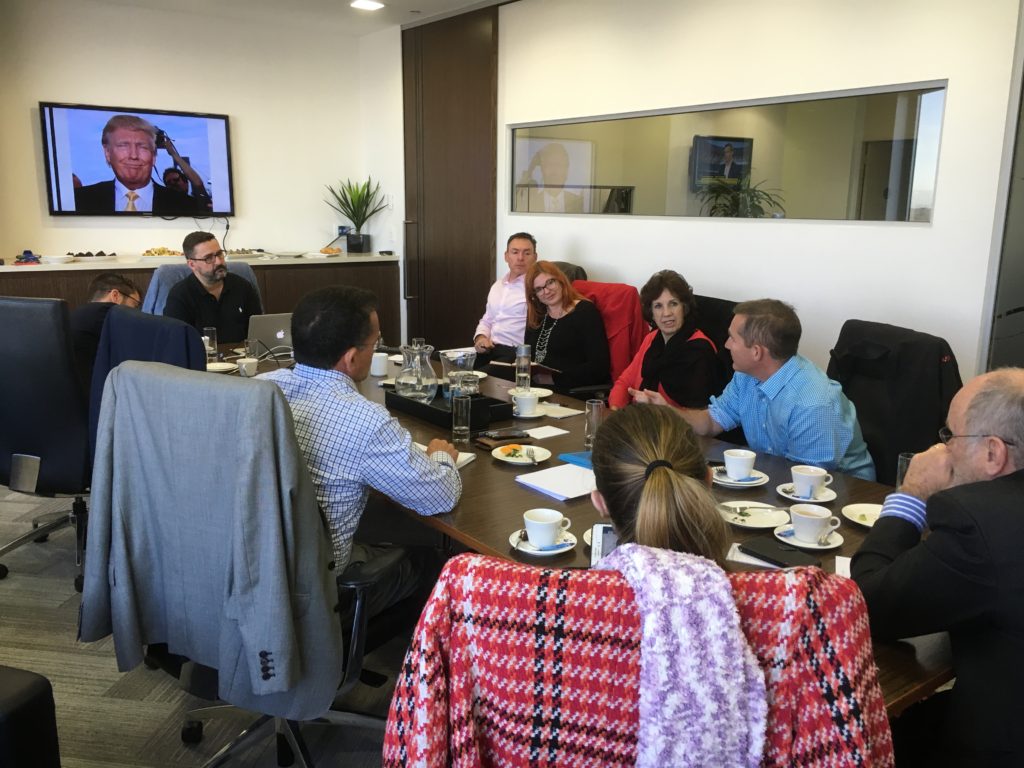 Growth comes from growth
There is only one guaranteed way to grow a sustainable business and that is to grow profit.
To grow profit a business need to sell more, sell for more, and reduce costs.
'Selling more and selling for more' needs strategic marketing.
'Reducing costs' like marketing (without reducing market share) needs continuous and accurate measurement to asses return on investment. It needs tactics that are in the sweet spot for effectiveness and efficiency.
Many small and medium sized businesses have fallen into the trap of doing easy or new or quick tactical marketing solutions with little clear or defined strategy.
"Tactics before strategy is the noise before defeat" Sun Tzu
Many SMEs waste money doing things that they hope will work in the long-term, but rarely do. Some are sold 'magic beans' and 'silver bullets' by slick media and 'digital' sales people.
Unfortunately, SMEs are rarely able to afford an experienced full time CMO to set an evidence based strategy, save money, see the big picture and drive growth.
Growth comes from marketing
Growing a brand is not an overnight task, and neither is the marketing for it. SME's need marketing support, but hiring a CMO can be a financial challenge.
To provide a solution to this challenge Electric, have created a programme that is designed to help businesses generate the attention their brands require and keep the cost to a minimum.
The 'virtual CMO' programme provides smaller businesses with experienced and expert strategic and tactical marketing support at a cash-flow friendly fixed monthly cost.
Electric Agency have a philosophy and reputation for providing clients with strategic support and expert tactical implementation.
Electric provide business with a range of services such as advertising, brand development, social media marketing, search engine optimisation, search engine marketing, copywriting, email marketing, public relations, event management, content marketing, graphic design, print design, website design and builds.
Growth comes from sustained effort
The programme promises no 'quick fix' or 'silver bullets', but it does promise effective, strategic and value for money solutions to help you 'sell more, sell for more and reduce the current cost of marketing'.
The virtual CMO programme:
Begins with an audit, analysis and strategic recommendations tailored to your business. Prioritising the actions needed to make the most effect of your budget.
It provides an unlimited (fair use) amount of time as a sounding board to answer questions and bounce ideas off through calls, video conferencing or emails.
It continues with a monthly programme of one-on-one workshops, to measure, monitor and manage the actions and results of your marketing strategy.
It includes implementation of tailored agency services to a fixed service level agreement. (See programme options below for details.)
Gives access to ad hoc tactical services supplied by Electric Agency at a significant discount.
Growth comes from commitment
Growing isn't easy. It requires commitment to 'plan the work and work the plan' over a period of time.
Membership of the virtual CMO programme requires a commitment to participate and a financial commitment.
There is a one off on-boarding fee of $750 to cover the initial audit, analysis and strategic workshop required to build a tailored plan.
There are three levels of support programmes available from $950 per month. Each of the three options allows different levels of ongoing tactical support, but all include the same level of strategic support.
Testimonials
Jamie Vine, CEO – Liberty
"Nick at Electric has in effect been the CMO of my business for around 3 years. Nick's thoughtfulness, passion and professionalism are outstanding. He is my brand custodian and cares as much for our brand as I do.
Whether it's Advertising, Content Marketing, Email Marketing, Google AdWords, Social Media Marketing or Search Engine Optimisation, Electric offer great advice and superb execution.
We recently engaged them to refresh and reposition our brand. They also directed the design and production of all the necessary photography, print, event and web collateral.
It is easy, in the day to day operation of the business, to forget to work on the business or get distracted by new tactics. The programme prevents this. I trust his objectivity and integrity to get the results that really matter for our long-term strategy. And the amount of money he has saved me from spending badly has paid for itself."
Paul White, CEO – The Tailor Made Spirits Company
"Nick started contributing significantly to our social media conversations on Facebook and Instagram for our The West Winds Gin brand in 2016. As he became more familiar with our brand he began to offer his perspective on our other marketing strategies and executions.
At a time when we were wrestling with the plethora of potential social media options to enhance the brand awareness of our products Nick suggested that we should step back and revisit some of our fundamental assumptions and develop a sound marketing strategy to underpin our future spending decisions.
Over the course of the next 3 months Nick guided the development of a holistic marketing strategy, underpinned by observational and survey data. At the same time Nick continued to provide input into our ongoing marketing activities, ranging from product design assistance to event selection and execution.
He also developed and executed a very successful social media plan that was used to test many of the assumptions upon which the marketing plan was being built while continuing to build our brand following.
Nick's management of our social media rapidly returned results, with Nick's posts gaining consistently greater reach and engagement than we had ever been able to achieve on our own. Nick has a very pragmatic, inclusive style and work collaboratively.
I would not hesitate to recommend Nick's agency."
Monthly Programme Options
Basic virtual CMO – $950 plus GST per month
Includes:
Strategic Action Plan
Monthly Strategy Workshop
Unlimited virtual support
4 hours agency implementation*
Classic virtual CMO – $1250 plus GST per month
Includes:
Strategic Action Plan
Monthly Strategy Workshop
Unlimited virtual support
8 hours agency implementation*
Enterprise virtual CMO – $1950 plus GST per month
Includes:
Strategic Action Plan
Monthly Strategy Workshop
Unlimited virtual support
16 hours agency implementation*
*Support from the following areas: social media marketing, search engine optimisation, search engine marketing, copywriting, email marketing, public relations, or event management. Does not include design or disbursements.
Availability
There are only a limited number of memberships available:
Only 5 Enterprise Memberships available
Only 7 Classic Memberships available
Only 4 Basic Memberships available
If you are interested in discussing further how membership of the programme may support your businesses growth goals contact details are here.
Course Provider – Nick Eggleton, MD – Electric Agency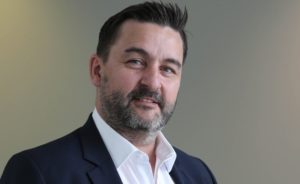 Nick completed a Bachelor's Degree in Communications & Cultural Studies and began his career in advertising in 1986.
For the next 15 years, he worked in advertising and design agencies in some of the UK's biggest agencies and on the biggest brands, before setting up his own full service brand communications consultancy in 2001. He sold the agency and moved to Perth in 2014.
Nick founded Electric Agency in July 2016 as a full service, integrated marketing communications agency.
Through the early part of his career he developed a solid background in traditional marketing communication tactics that has been complemented by more than two decades of experience in all forms of digital marketing solutions.
Because of Nick's multi-disciplinary expertise and experience, his clients can expect to hear a balanced media-neutral view on how to most effectively invest their financial resources. That coupled with a passion for providing marketing insights, creative ideas and excellent implementation to their brands brings practical value to clients.
Nick is from York, in the north of England, and those that know him professionally would say he's pretty a typical Yorkshireman: a non-traditional thinker that has a talent for making a little go a long way. He hates waste, and value what works.
Expertise
Advertising – Online / Offline
Brand Development, Strategy, Identity and Communications Strategy
Content Marketing
Design
Direct Marketing
Email Marketing (Acquisition / Retention)
Exhibitions, Conferences, & Event management
Google Analytics
Market Research, Evaluation and Planning
New Product Development
Packaging design
Public Relations
Sales Promotion
Search Engine Marketing (PayPerClick Advertising e.g. Adwords etc)
Search Engine Optimisation
Social Media Marketing (Facebook, Google+, Twitter, LinkedIn, Instagram)
Video Prodiction
Website Development