We subscribe to a number of great podcasts. We recently read a list of someone else's recommendations and it was very useful. We thought you might also find my list useful too. We've included average running times, and a link through to iTunes.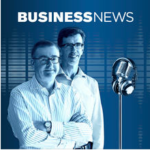 Business News WA: 15 minutes
https://itunes.apple.com/au/podcast/business-news-wa/id842325520?mt=2
'Business News provides news, insights and events that connect you to business opportunities in Western Australia. Podcasts covering breaking news, items of interest and events. A wide range of topics covered by our well renowned reporters and WA business leaders.'
I've been listening to the show for a few years. Every week they cover important news that impacts on the Western Australian economy. A great adjunct to their fortnightly magazine, and unique content from it too.
At around 15 minutes long it's a great length. They also do special longer interviews with local CEOs e.g. Wayne Belcher from Braemar Presbyterian Care.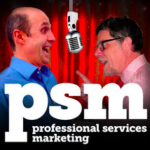 PSM Professional Services Marketing: 20 – 30 minutes
https://itunes.apple.com/au/podcast/psm-professional-services-marketing/id969331190?mt=2
'Insights into the world of professional services marketing, presented by Brad Entwistle and Andrew Sculthorpe. The professional services industry is an increasingly competitive one – your firm needs to stand out from the pack, so a marketing strategy can no longer be an after thought.'
They're up to Episode 96, and I've probably listened to all of them. Every week or two Brad and 'Scully' present a great marketing magazine show with a very broad range of topics. It might appear odd that We're sprucing a competitor, as the ad agency behind this, image seven, operate in the same arena and same sectors. However they've given us plenty of value by curating some great interviews and discussions. It would be churlish to ignore them.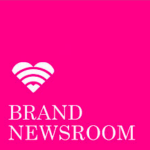 Brand Newsroom: 20 minutes
https://itunes.apple.com/au/podcast/brand-newsroom/id945263756?mt=2
'Focussing on brand journalism and content marketing, the Brand Newsroom podcast delivers practical advice and great tips for anyone who has a say in how companies are communicating. Drawing on the experience of international journalists, content marketers and media experts, each 20 minute podcast features news and discussion from around the globe.'
Another great podcast from a Western Australian marketing communications team. Although usually very centred around content marketing they do introduce and provide valuable discussions to many other tactics. The team is quite varied in experience and expertise and provide great sign-posting to more content.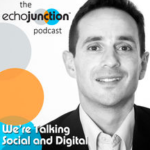 Echo Junction: 40 – 50 minutes
https://itunes.apple.com/au/podcast/echojunction-podcast-adam/id983458401?mt=2
'Echo Junction Founder Adam Fraser interviews a range of social media and digital marketing thought leaders, marketing professionals and marketing technology executives from around the globe in this podcast about social media and digital marketing strategic landscape. By speaking to the brightest minds in the global industry, this podcast will help you rise above the noise to make sense of the fast moving and ever changing social media and digital marketing sector.'
Every episode is an interview with a marketing professional. In over 100 episodes Adam has interviewed some of the most well known e.g. Mark Ritson, Joe Pulizzi, Robert Rose, Jay Baer and Rand Fishkin amongst others.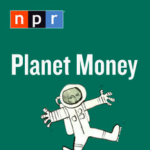 Planet Money – 15 – 20 minutes.
https://itunes.apple.com/au/podcast/planet-money/id290783428?mt=2
'The economy, explained, with stories and surprises. Imagine you could call up a friend and say, "Meet me at the bar and tell me what's going on with the economy." Now imagine that's actually a fun evening. That's what we're going for at planet money.'
Although produced by NPR in the USA, most of the content has macro economic implications for us in Australia. And those that don't are interesting just in their own right.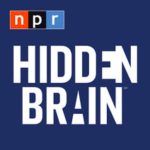 Hidden Brain: 30 – 40 minutes
https://itunes.apple.com/au/podcast/hidden-brain/id1028908750?mt=2
'The Hidden Brain helps curious people understand the world – and themselves. Using science and story telling, hidden Brain's host Shankar Vedantam reveals the unconscious patterns that drive human behaviour, the biases that shape our choices, and the triggers that direct the course of our relationships.'
Anyone interest in psychology will find these podcasts fascinating. Produced by NPR in the USA and of great quality.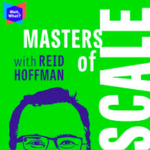 Masters of Scale with Reid Hoffman: 30 minutes
https://itunes.apple.com/us/podcast/masters-of-scale-with-reid-hoffman/id1227971746?mt=2
'How do companies grow from zero to a gazillion? Legendary silicon Valley investor / entrepreneur Reid Hoffman tests his theories with famous founders. Guests include Facebook's Mark Zuckerberg & Sherly Sandberg, Netflix's Reed Hastings, Google's Eric Schmidt, Spanx's Sara Blakely. With hilariously honest stories, the show sounds like nothing you've ever heard.'
Discovered through the Tim Ferriss Show special 'The Ten commandments of startup success', this 10 episode chit chat with the world's most famous unicorns is filled with golden nuggets. It is going to be followed by unedited interviews in coming months so listen to all 10 now. I promise something of value for any business leader not just startups.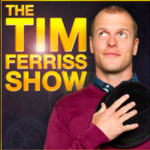 The Tim Ferriss Show: 40 – 90 minutes
https://itunes.apple.com/au/podcast/the-tim-ferriss-show/id863897795?mt=2
'Tim Ferriss is a self-experimenter and best selling author, best known for The 4-hour Workweek, which has been translated into 40+ languages. Newsweek calls him "the world's best human guinea pig" and The New York Times calls him " a cross between Jack Welch and a buddhist monk." In this show, he deconstructs world-class performers from eclectic areas (investing, chess, military, pro sports, medicine, movie-making etc.), digging deep to find the tools, tactics, and tricks that listeners can use.'
If you only subscribe to one show I'd recommend this one. I've learned more about myself and others listening to these interviews than any other. To describe the interviews as 'educational' is an understatement. If you scroll down the list of over 250 episodes you'll find someone or a subject of interest. From Arnold Schwarzenegger, and Jamie Foxx, to Tony Robbins, Josh Waitzkin, to Charles Poliquin and Pavel Tsatsouline, to Matt Mullenweg and Derek Sivers, to Seth Godin and Malcolm Gladwell, to Kevin Rose and Peter Thiel, to Dr Peter Diamandis and Dr Rhonda Patrick, and Dr Dominic D'Agostino and Dr Art de many, to Chris Sacca and Naval Ravikant, to General Stan McChrystal and Jocko Willink to Scott Adams and Jon Favreau, Kevin Costner and Roberto Rodriguez. I could go on.